Embodied Meditation with Paige is my free podcast of audio practices featuring gentle yoga sequences, guided relaxations, and meditations. It's available wherever you listen to podcasts.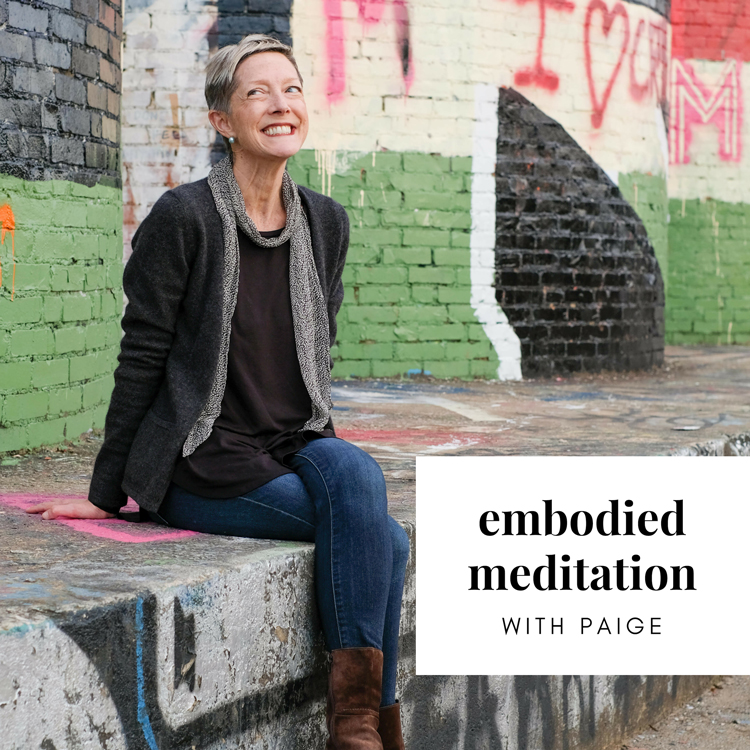 Audio Course
This 10-day audio course is offered through the popular Insight Timer meditation app. It applies the ancient tools and techniques of yoga—movement, breathing, mindfulness, and self-awareness—to the nitty-gritty of your modern workday. You'll learn pragmatic, accessible, body-centered practices you can use in the moment—sitting at your desk, heading into a meeting, getting ready to hop on the next call—to bring stress and anxiety levels down and to feel more present, centered, balanced, and at ease. Find it here.
Custom Audio Practices
Want a personalized audio practice you can use anytime, anywhere? I can create a recording that helps you get a good night's sleep, recover from injury, start your day with intention, or anything else that would support you (or a loved one or a group).
Contact me to discuss possibilities.
Gift certificates available.
"Most of my students didn't have experience with meditation before my class so I was unsure how they would respond to meditation as part of an economics course. Some of the topics we discuss can be challenging and/or triggering and my hunch is that by providing students an ability to process and engage with content, their learning experiences will be improved. I am very pleased with the way that Paige tailored meditations to meet varying "moments" that we encounter in class discussions and life, and from what I have seen and heard so far, these meditations are positively impacting my students' learning. Several students report being able to settle and listen better after meditation, while others say that the meditation helps them cultivate a renewed sense of purpose for the topic we're engaging in. Regardless of whether this translates into an improvement in learning outcomes for my students—it's too soon to tell, and I haven't planned to research this specifically—I am convinced that Paige's meditations are helping my students to engage more meaningfully with their learning and enhancing their learning process. Thank you, Paige! "
— Leah Mathews, Ph D.
Professor and Chair of Economics
University of North Carolina, Asheville