Welcome!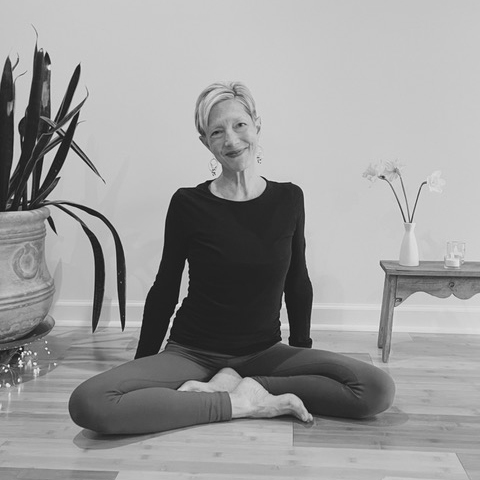 I've been practicing yoga and meditation for 25 years and teaching for a decade. I would love to share these practices with you in a down-to-earth, accessible way. I offer fully customized, one-on-one private yoga sessions, both in person and online. I also mentor new teachers who have completed their first training and would like some one-on-one support.
In addition, I teach public classes and private groups, lead workshops and retreats, and have long been involved in sharing yoga with those who are incarcerated. I'm a lead teacher in Asheville Yoga Center's 200-hr teacher training program, a regular teacher on the Insight Timer meditation app, and I produce a long-running podcast—Embodied Meditation—free audio practices featuring gentle yoga sequences, guided relaxations, and meditations.
Primary teachers: I completed my foundational teacher training and earned advanced certification in therapeutic yoga with a wonderful collective of teachers led by Stephanie Keach at Asheville Yoga Center. I have been a longtime student of Rev. Teijo Munnich at Great Tree Zen Temple and currently study the full spectrum of Hindu Dharma with Kaya Mindlin.
Instagram: @gilchristpaige
Facebook: Paige Gilchrist
Podcast: Embodied Meditation
Meditation App: Insight Timer