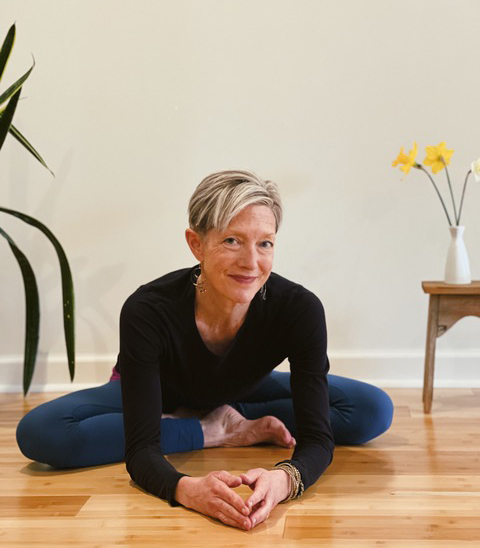 Customized, private yoga sessions meet you—your body, your experience level, your interests, and your needs—where you are.
For example:
Are you recovering from an injury?
Do you want a specialized movement and meditation sequence to help with stress or anxiety?
Or maybe you're new to yoga (or returning after a time away) and you'd like personalized guidance?
Whatever brings you here is the perfect place to start. With 25 years' experience as a practitioner and a decade of leading classes for diverse groups of all levels, I can work with you to create a practice for the unique needs of your body, mind, and spirit.
Your customized, private yoga session will include:
A check-in about your intentions
A balanced, nurturing, and completely tailored practice that draws on various aspects of yoga, including postures, breathing, meditation, nervous-system regulation, and relaxation
Time to integrate what we've practiced and, if you like, for me to document it so you can continue to practice on your own (or between sessions)
The first session is 90 minutes (allowing for a preliminary consultation); subsequent sessions are 60 minutes.
Schedule a free, 15-minute conversation to explore how we can work together.
Ready to simply book?  Let me know.
60-minute session: $80
90-minute session: $120
Sliding scale, series packages, and gift certificates available. Rates vary for multiple participants/small groups.
"There's a Catch-22 with certain types of injury and body pain where you know that for it to get better, you need to move—and yet it's hard (even scary) to figure out how to do that without making whatever's bothering you worse. In the past decade I've relied on Paige to help me navigate Catch-22s like this several times and find my way to (and back to) a meaningful and nurturing yoga practice.

Paige is an extraordinary teacher: empathetic, clear, generous, and deeply knowledgeable. During times I felt stuck, her teaching and support made me feel like I could find my way back to regular movement. And at times when I've felt already in a good rhythm, she's always had ways to help me deepen my understanding — and joy in —my experience on the mat. Working with her is transformative."
— Carrie Frye
"Paige listened compassionately to my needs and guided me through the perfect private yoga practices with intentional theming and thoughtful sequencing. She created yoga balm for my body, mind, and soul."
— Katie Hay